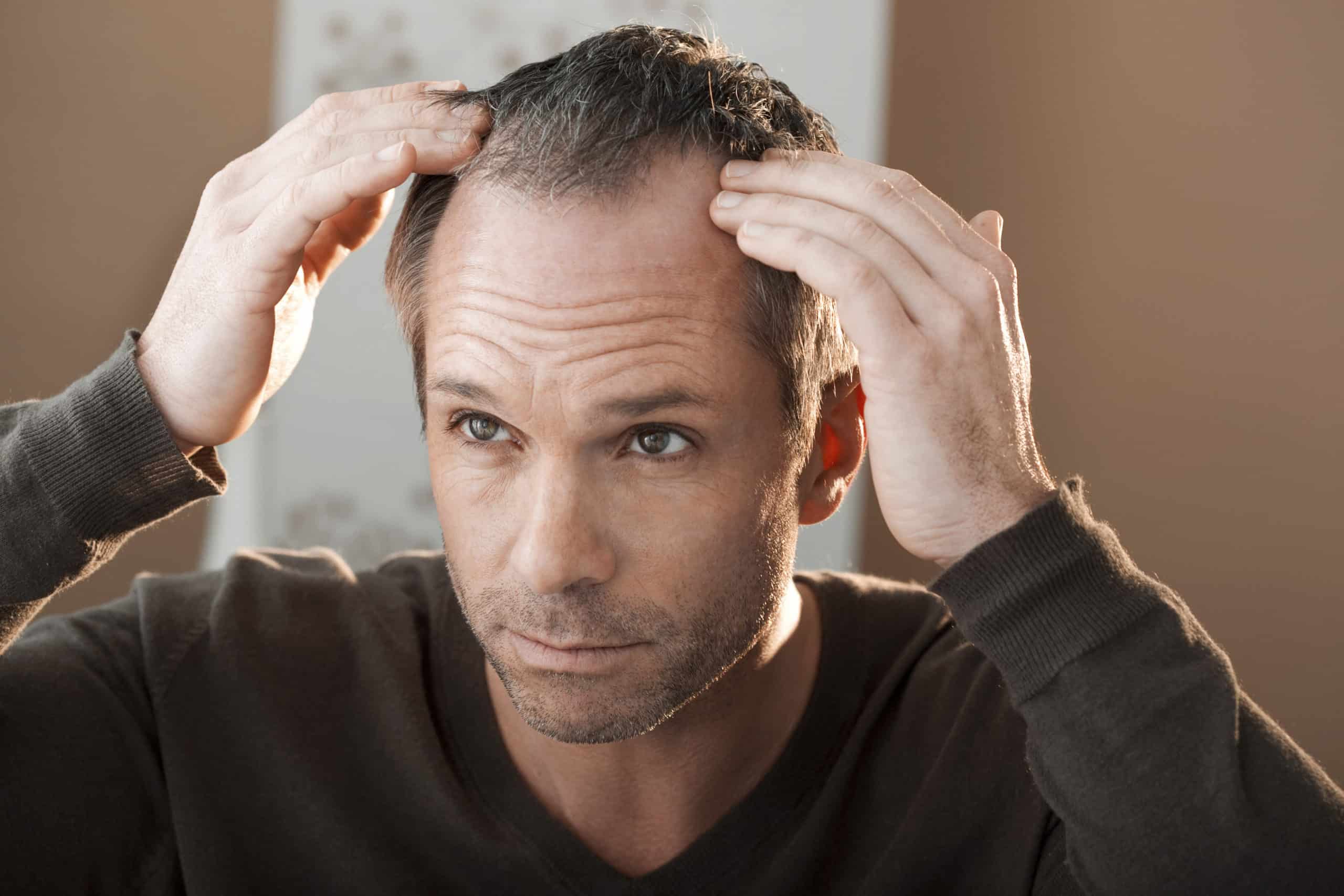 Male Pattern Baldness
Regrow Your Hair with PRP Treatments!
67% of men experience male patterned baldness
Are you experiencing hair loss? On average, it will take approximately 15-25 years for a male to go completely bald. Genetics are one of the primary reasons men experience hair loss, but it can occur at any age. Are you experiencing any of the following symptoms:
Thinning on top of the head
Loosening of hair
Scaling over the scalp
Circular or patchy bald spots
What Causes Hair Loss in Men?
Hair loss can impact the entire scalp, localized regions (like the crown of the head or temples), or other areas of the body. Some hair loss is expected as the average person loses 50-100 hairs per day. However, male pattern baldness is considered one of the most challenging issues facing many men today.
85% of men will experience hair loss and male pattern baldness in their lifetime.
While hair loss is genetic, do not allow yourself to be convinced you have to deal with hair loss because it "runs in the family." Male pattern baldness will occur gradually but can be treated before it gets worse. The correct treatments can reduce addition hair loss and helps you keep the hair you already have while stimulating the hair follicles to produce new hair. Hereditary hair loss is linked to excess androgens. Testosterone is converted into dihydrotestosterone (DHT) by 5-alpha reductase (5AR) at a higher rate for individuals with male pattern baldness. At Regeneration Health, we address testosterone problems, hormone deficiencies, lifestyle factors, and genetics to determine what is behind your hair loss problems.
Treatments for Male Pattern Baldness
We approach hair loss from a functional medicine perspective, which allows our experts to identify the reason you are experiencing hair loss, not just treating the symptoms. Treatment methods depend on the type of alopecia you are experiencing. We have found many men experiencing male pattern baldness see positive results from platelet-rich plasma (PRP) treatments. PRP treatments target the hair follicles that are shrinking, causing hair loss to occur.
PRP Hair Loss Procedure
We inject PRP directly into the scalp, helping to accelerate healing and stimulate hair growth. We begin by drawing blood, spinning the blood in a centrifuge, and extracting the platelets so we can inject them directly into the scalp. Patients can expect to spend about an hour in our Ogden hair loss clinic as we perform the procedure. Most patients begin seeing hair growth within 60 days of the procedure. Depending upon how your scalp reacts to the treatment, you may need maintenance injections every 3-6 months to maintain proper hair growth. We at Regeneration Health are here to help you with your needs regarding hair loss.